Let's Go Cardinals!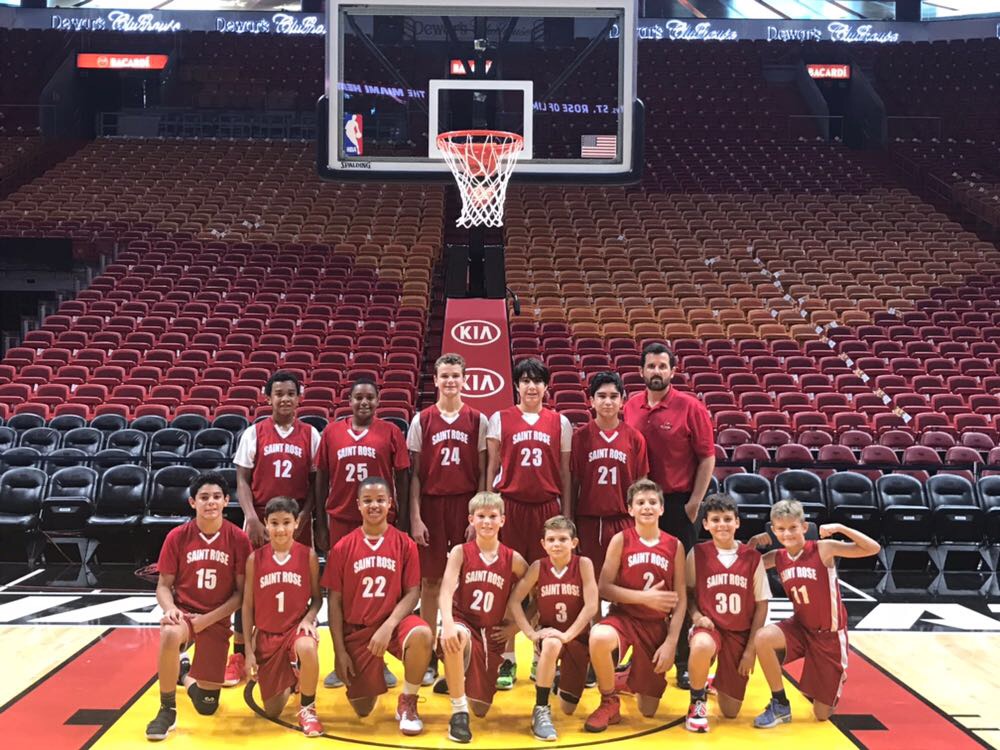 PHYSICAL EDUCATION
Students in grades PreK4 - Grade 8 have a Physical Education class each week. During instruction time students exercise, learn the rules to a variety of games, play those games and learn about keeping their bodies fit and healthy.
The school faculty believes that students need a variety of physical skills (kicking, catching, running, jumping, etc.) so that they are able to join with others in recreational as well as competitive sports activities.
(Photo taken during St. Rose tournament at Heat Arena)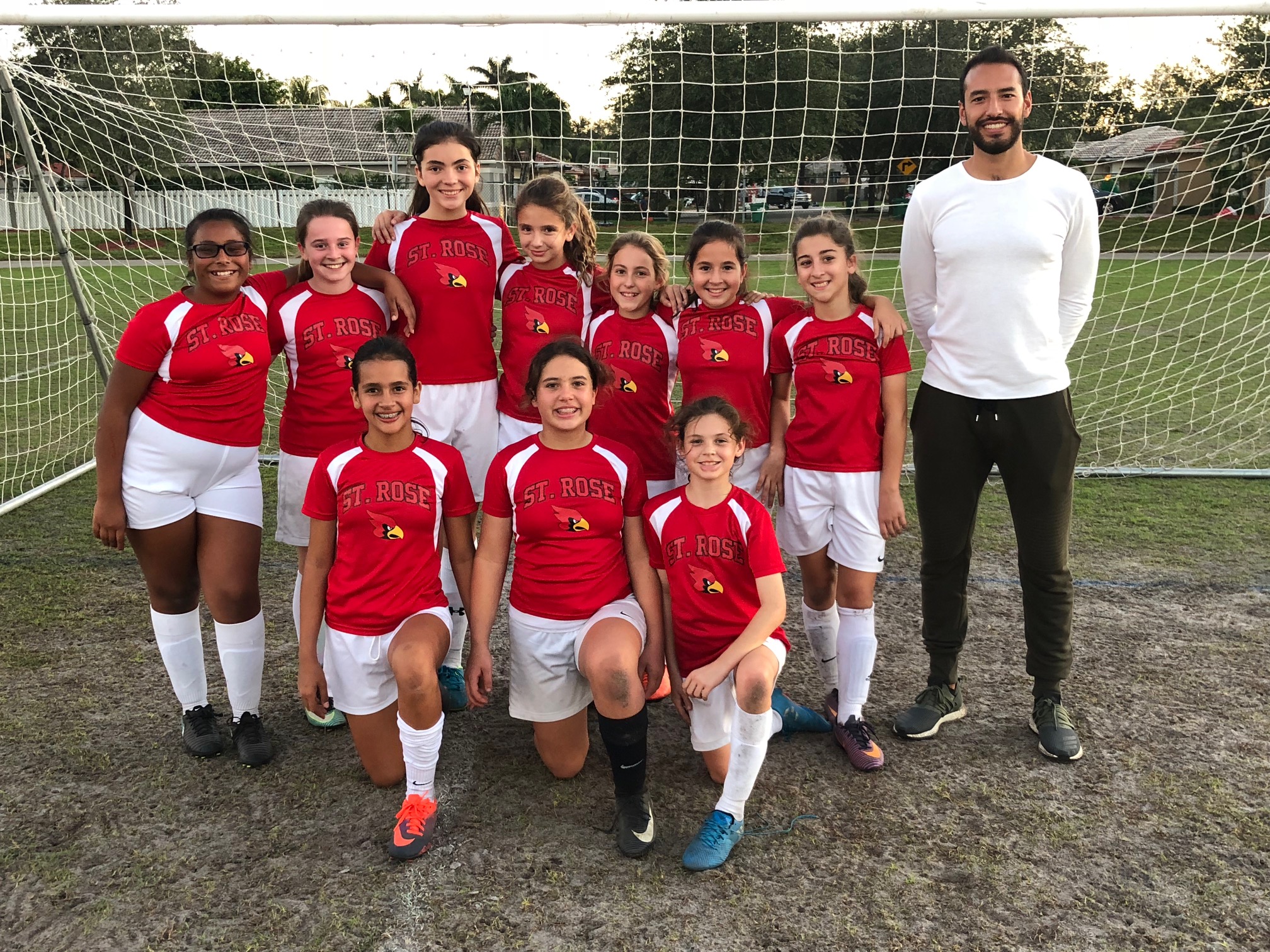 AFTER SCHOOL SPORTS PROGRAM
During the 2019-20 school year, when our program was in full swing, Cardinal athletic teams had undefeated seasons, several championships and a school record. Both boys and girls JV basketball teams finished 1st in their division, the boys had an undefeated season and the girls finished 7-1. The boys' varsity basketball team finished their regular season as the ACC Division 2A runner-up and made St. Rose of Lima history as they won the ACC Tournament of Champions. This is the first time SRL has won this prestigious award. Both boys and girls varsity volleyball teams made it to the playoffs with the girls coming out on top as the ACC Division 2A champs! Boys' varsity soccer had an amazing regular season heading into playoffs and came home honored to be titled the ACC 2A runner-up. The trophies kept coming as the boys and girls varsity flag football teams headed into playoffs on April 13th. Both teams came out strong in the semifinals each earning a spot in the finals. In the end the boys finished as the ACC 2A runner-up and the girls came out on top clinching the ACC 2A championship trophy. This has been the most successful year for Cardinal athletics in school history! We would like to extend a huge thank you and congratulations to SRL Athletic Director Daniel Ocampo, team coaches and the SRL student athletes.
Our After School Sports Program offers team sports experiences in the fall, winter and spring.
Sports include:
Cross Country

Volleyball

Flag Football

Basketball

Soccer

Track and Field

Baseball

Golf
AFTER SCHOOL SPORTS FORMS
The following forms must be completed and submitted to our Athletic Director, Coach Ocampo, prior to tryouts. If you have any questions, please don't hesitate to contact our office or email This email address is being protected from spambots. You need JavaScript enabled to view it..

Great News! The Archiodcese of Miami is restarting our elementary school sports programs! We will begin with Track & Field and Soccer, and hope to resume many of our successful athletic programs soon.