Third Grade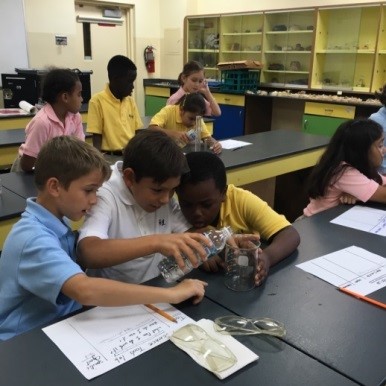 The Third Grade curriculum at St. Rose of Lima believes in providing students with innovative lessons designed to enlighten them towards globalized opportunities. This process is accomplished by utilizing a blend of the latest technologies with common sense and real-world functionality. The third grade program follows theArchdiocese of Miami. This curriculum seeks to foster the growth of the whole child; spiritual, intellectual, physical, and social. The goal is to lead the studentsto become responsible members of the Church and of society.
Language Arts
The curriculum integrates all facets of language arts components to include literature/reading, composition, vocabulary, oral language, information literacy, and study skills. A variety of genres are introduced, focusing on skills such as, main idea anddetails, author's purpose, inferring, comparing and contrasting, and cause and effect in addition to the general curriculum we implement supplemental programs such as Accelerated Reader, Reader's Theater, and writing portfolios. Higher-order critical thinking, along with technology instruction, permeates the curriculum.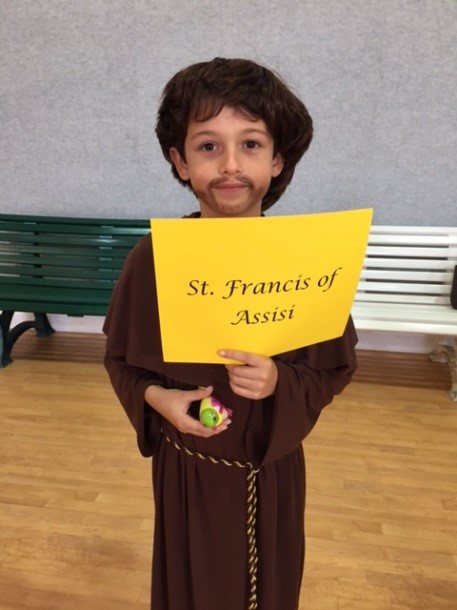 Math
The curriculum includes teaching basic skills through hands-on activities. Students will learn place value, addition, subtraction, multiplication, division, fractions, measurement, represent and interpret data, perimeter and area, and geometry. Students are assessed throughout the year using STAR Math. STAR Math is a diagnostic tool which provides the teacher with access to individualized instruction and remediation.
Science
The curriculum is inquiry based following the steps of thescientific method using the science Fusion textbook. Students will learn how scientists investigate questions, how engineers use the design process, the plant life cycles, what ecosystemsare, what landforms are, what are natural resources, the water cycle, and how the Earth and Moon move. To meet individual student's needs, instruction is differentiated using variousreading levels and lab activities.
Religion
The curriculum encourages prayer and guides children to a deeper personal relationship with Christ. It teaches them how to live out their faith in their daily lives and in communion with the church. Students will learn how God calls them to Faith, how God is great and good, that God's plan is a plan of love, that Jesus brings us to the Kingdom of God, and that Jesus is with us on our journey.
Social Studies
The curriculum encourages students to be active andcompassionate members of society while developing insight in the areas of history, culture, geography, and current events. Students will learn the geography of North America and the Caribbean, explore the culture of North America, and the Caribbean, learn howeconomics affects people, and learn how rules provide order.
Internet Resources for Third Graders