Second Grade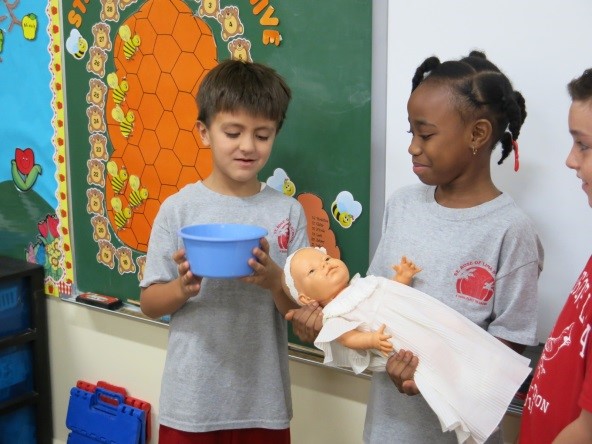 Second grade is an awesome year to learn and grow. Throughout the year we are working to understand the sacraments and how special grace is in our lives. This year second graders will receive two sacraments; Reconciliation and Holy Communion. Through a deeper understanding of the Liturgy, students will encounter the living Christ. It truly is a special year for all second grade families.
Language Arts
Our reading and language arts curriculum is full of adventure. It is supported by the Florida Treasures series. It helps us strive to improve our reading, grammar, and spelling. With many interesting stories; both informational text and literature, our students can explore several genres. Throughout the year, they will strengthen active reader traits such as: main idea and details, looking for context clues, relating cause and effect, drawing conclusions, and making inferences. In turn these skills help fine tune all levels of writing styles and the proper use of grammar. Our students are constantly being challenged to become active, independent learners.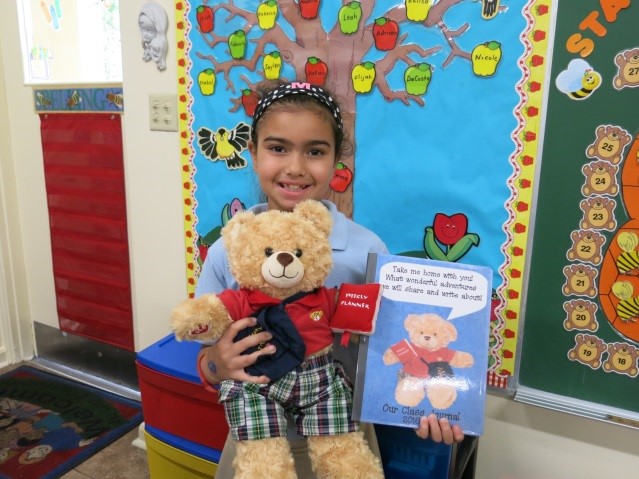 Math
Our Common Core Math series takes a hands on approach, allowing students to see problem solving from many different facets. This helps make real world connections through manipulatives and group work. Vocabulary building ensures stronger mathematical reasoning, communication, and problem solving strategies. This year your second grader will be exploring regrouping with addition and subtraction. They will also learn how to measure, tell time to five minute intervals, and count their money! By putting all these skills together they will be able to analyze data and draw conclusions.

Science
Our brand new science series, Fusion, helps students interactively explore the world around us. Students think and inquire using the scientific method! They will acquire a deeper understanding of topics such as: Animals, Plants, Our Environment, Our Solar System, and Energy. The science lab is our favorite place to be! These topics compile a well-rounded awareness of our surroundings, while incorporating math and writing skills.


Social Studies
Second graders dive into interesting details about how to be a good citizen in our social studies curriculum. Learning about those who came before us, and our future responsibilities as citizens, make this an exciting and challenging journey. This future awareness will help form a responsible citizen that appreciates America as a land of freedom and opportunity!