Faculty & Staff
We're Passionate About Catholic Education!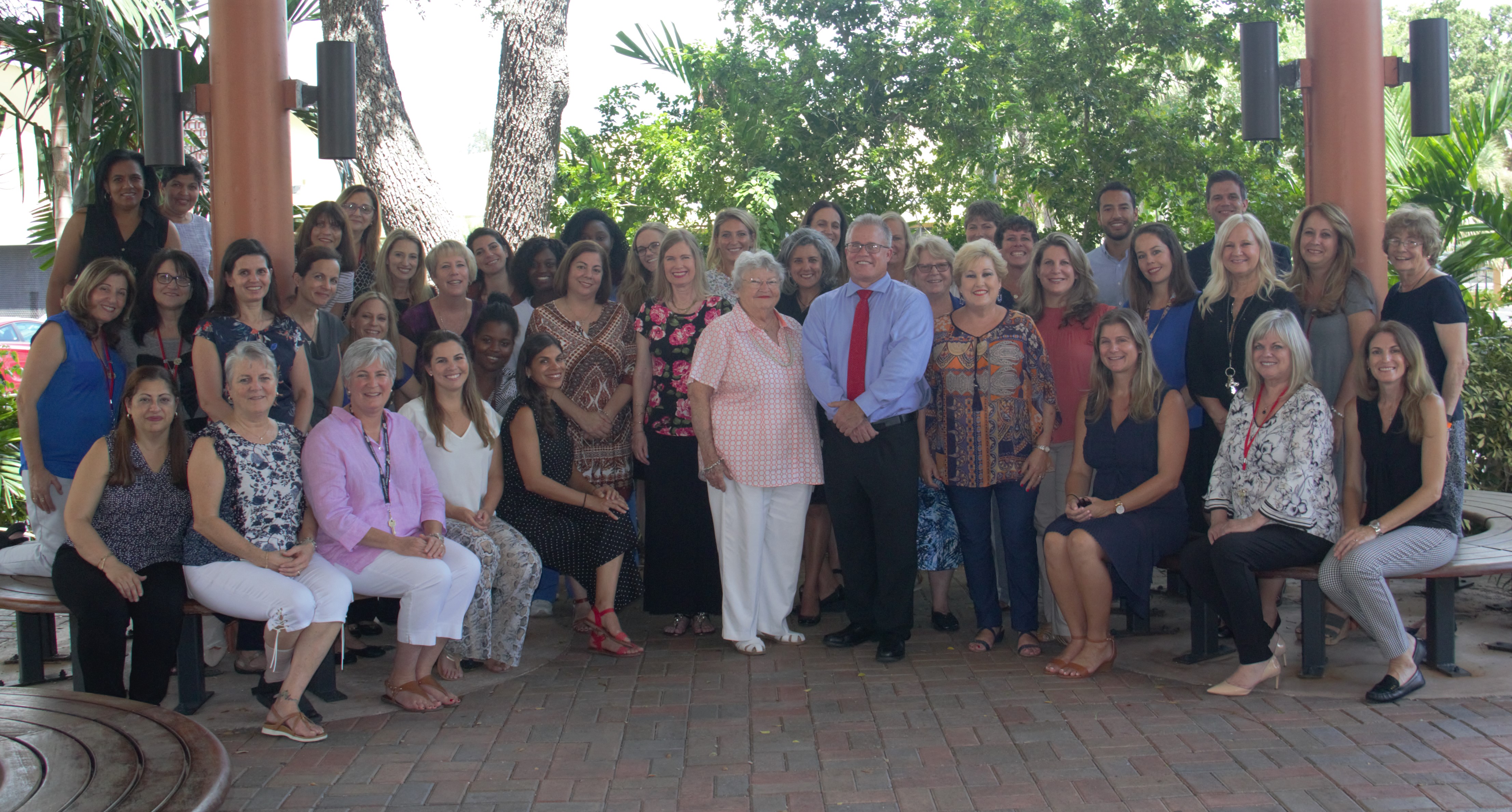 Administration
Rev. George Packuvettithara Pastor
Dr. Stephen Brown Principal
Mrs. Celine Zigmont Assistant Principal
Mrs. Omayra Roy Dean of Academics and Student Affairs
Staff
Mrs. DiPietro Resource Specialist
Mrs. Morera Behavioral Health Counselor
Mrs. Raia Main Office Receptionist
Mrs. Woods Learning Interventionist
Ms. Garcia Learning Interventionist
Mrs. Frechette Administrative Asst. to the Principal/Office Manager
Ms. Tatoute Health Room Assistant
Ms. Solis Cardinal Café Catering Manager
Parish Support Staff/Admin
Mrs. Pinder Parish Business Manager/Bookkeeper
Mrs. Molleda Director of Religious Education
Mrs. Young Development Director
Mr. Cruz IT Director
Faculty Grade
Ms. Falzarine Pre-Kindergarten (PK3)
Ms. Hemphill Pre-Kindergarten (PK4A)
Mrs. C. Clarke Pre-Kindergarten (PK4B)
Ms. Bruno Kindergarten (KA)
Mrs. Blanco Kindergarten (KB)
Mrs. Mongston 1st Grade (1A)
Ms. Szucko 1st Grade (1B)
Mrs. Briz 2nd Grade (2A)
Mrs. Ponte 2nd Grade (2B)
Ms. Crush 3rd Grade (3A)
Ms. Harvin 3rd Grade (3B)
Mrs. Cuadrado 4th Grade (4A)
Mrs. Karleskey 4th Grade (4B)
Mr. Comerford 5th Grade (5A)
Mrs. Farrell 5th Grade (5B)
Middle School Faculty
Mrs. Machicote Language Arts
Mrs. Smith Language Arts
Ms. Mesidor Science
Mrs. Zavertnik Social Studies
Mrs. Swan Religion
Ms. Valbuena Mathematics
Ms. Schoellkopf Mathematics
Mrs. Elston Mathematics
Specials
Mrs. Ojeda Spanish
Mr. Ocampo Athletic Director/Physical Education
Ms. Goulbourne Music
Mrs. A. Clarke Art
Mrs. Ettman Technology
Ms. Gonzalez Media Assistant/ Math Assistant
Teacher's Assistants Grade
Ms. Valencia Pre-Kindergarten
Mrs. Romeo Pre-Kindergarten
Ms. Severe Pre-Kindergarten
Mrs. Day Kindergarten
Mrs. Peralta Kindergarten
Mrs. Cabrera 1st Grade
Ms. Harrison 1st Grade
Mrs. Cantey 2nd Grade
St. Rose of Lima Catholic School employs or contracts teachers who hold baccalaureate or higher degrees, have at least 3 years of teaching experience in public or private schools, or have special skills, knowledge, or expertise that qualifies them to provide instruction in subjects taught.