First Grade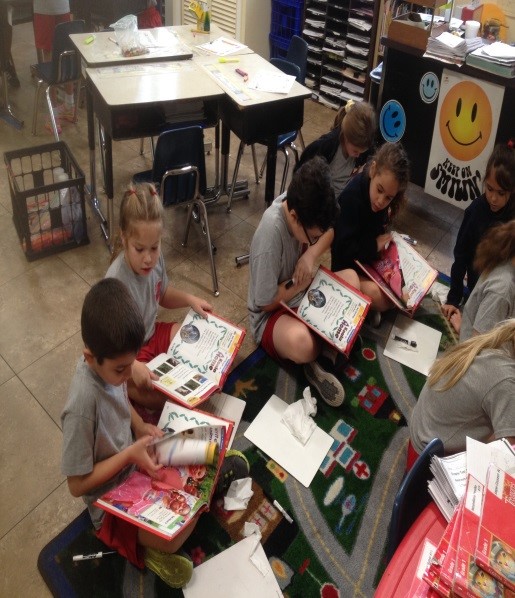 Our first grade curriculum teaches the whole student, using a holistic approach to learning. A variety of methods and techniques are implemented to ensure the content is conveyed in ways suited to meet various learning styles. First graders prepare for higher grades by gaining the foundational skills needed to achieve academic goals. We deliver curriculum that is rich in faith-based tradition to ensure each student may thrive academically, socially and spiritually.
Religion
Our religion curriculum integrates scripture, Catholic doctrine and tradition, and the Catholic Church's social teachings into each lesson. Our book, Christ Our Life teaches students that Jesus is the one around whom each of our lives is centered. Our book teaches and empowers students to grow in their faith. Our students are encouraged to pray and live out their faith in their daily lives.
Language Arts
Our language arts program builds reading fluency and comprehension skills which is an essential part of a first grader's learning. Students will become proficient in skills such as phonemic awareness, phonics, comprehension, structural analysis, and study skills.
Math
First grade's math curriculum covers concepts such as Addition and Subtraction Strategies to twenty, Place Value, Two-Digit Addition and Subtraction, as well as Measurement and Time, Geometry and the use of Graphs. Math learning incorporates the use of math manipulatives and hands-on learning.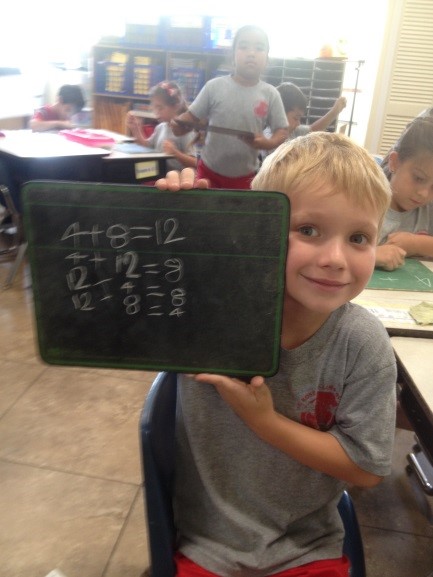 Science
The science curriculum is comprised of five major strands of science: Nature of Science, STEM, Life Science, Earth Science and Physical Science. Technological resources such as online audio books, self-assessment tools and PowerPoint presentations, as well as other tools, assist the student to gain an understanding of the world around them. Frequent visits to the science laboratory and hands-on activities help the student to learn through methods of inquiry and exploration.
Social Studies
Scholastic News magazine brings engaging nonfiction to young readers, helps build reading skills, and increases science and social studies knowledge through engaging informational texts and online resources.