Let's Go Cardinals!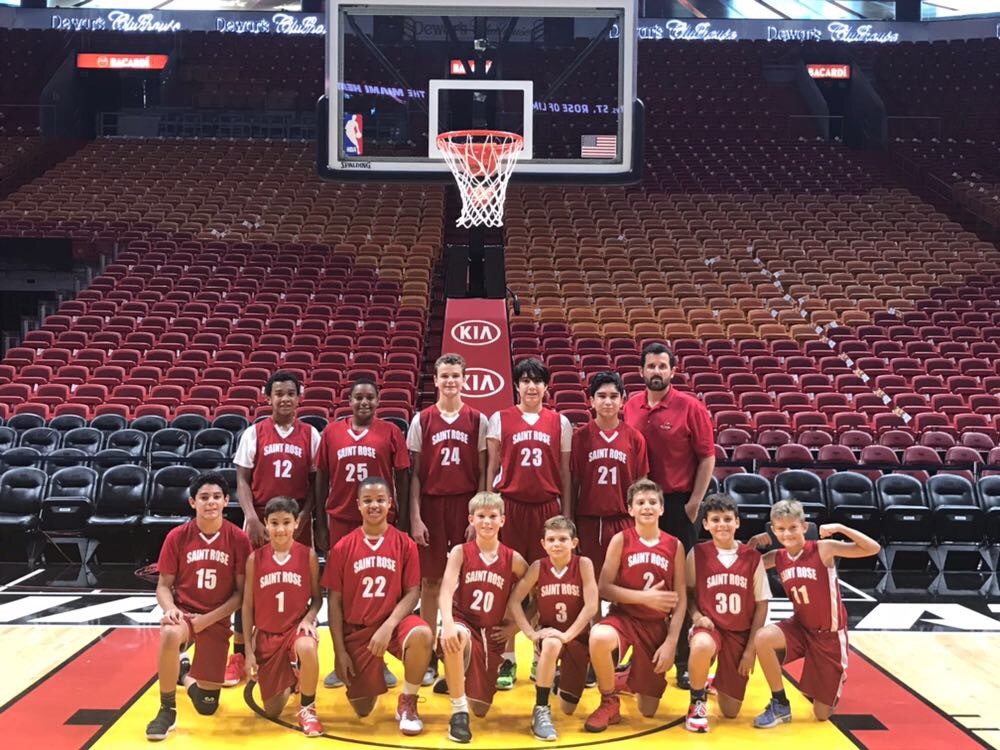 PHYSICAL EDUCATION
Students in grades PreK4 - Grade 8 have a Physical Education class each week. During instruction time students exercise, learn the rules to a variety of games, play those games and learn about keeping their bodies fit and healthy.
The school faculty believes that students need a variety of physical skills (kicking, catching, running, jumping, etc.) so that they are able to join with others in recreational as well as competitive sports activities.
(Photo taken during St. Rose tournament at Heat Arena)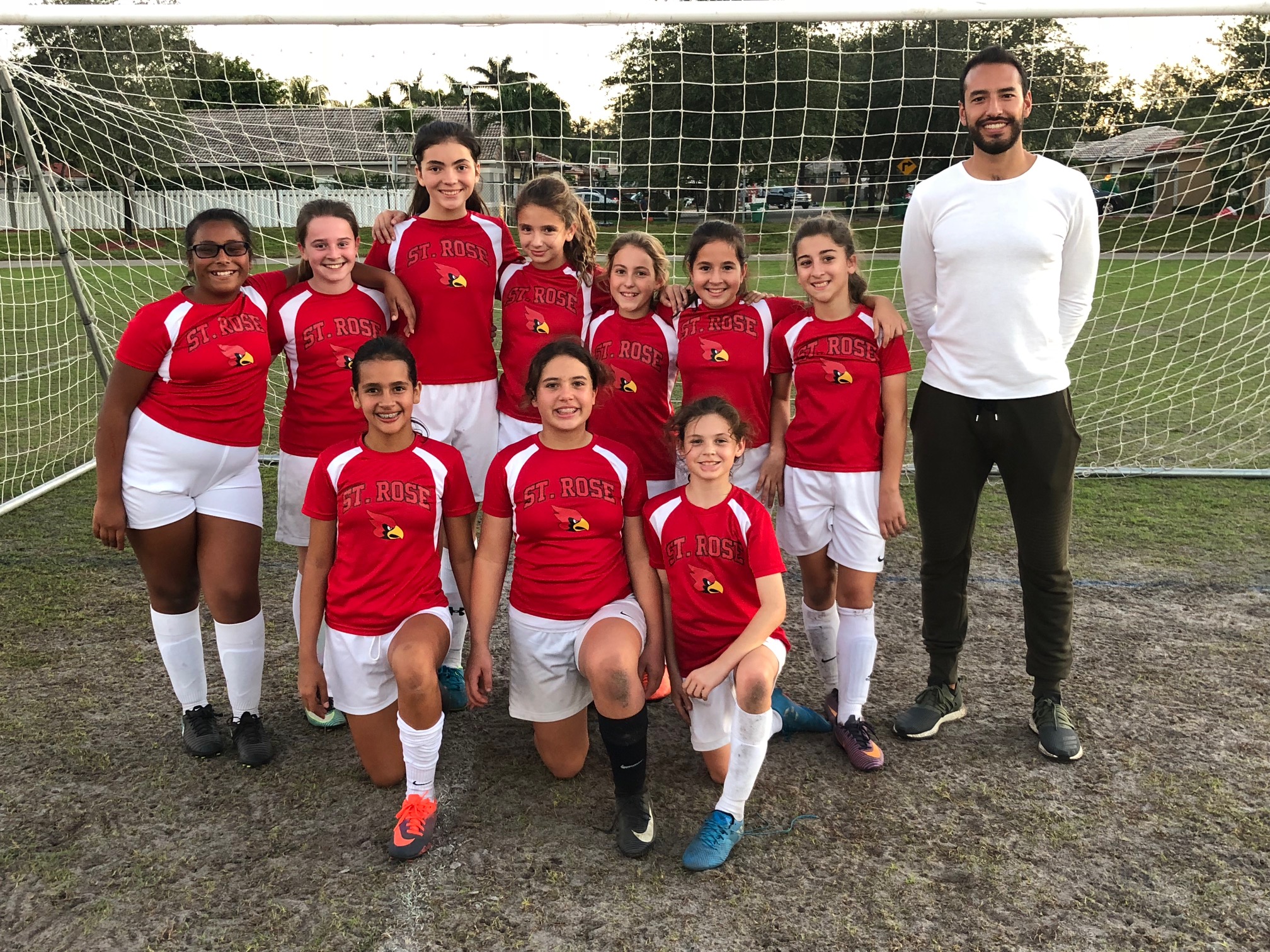 AFTER SCHOOL SPORTS PROGRAM
Our After School Sports Program offers team sports experiences in the fall, winter and spring.
Sports include:
Cross Country

Volleyball

Flag Football

Basketball

Soccer

Track and Field

Baseball